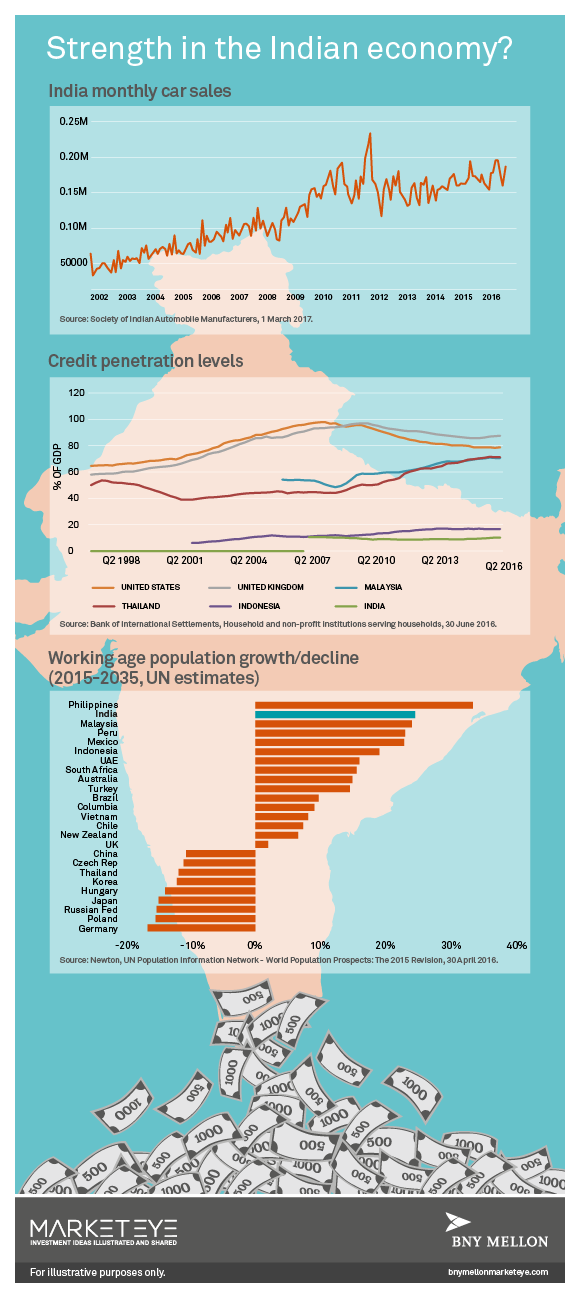 alt="T5554_ME83_GEM_v4-01″ width="580″ height="1298″>
Demonetisation in India, which involved high-denomination bank notes being withdrawn from circulation in November 2016 in order to clamp down on the black market, seems to have had far less impact than many commentators anticipated. This is especially true for the formal part of the economy, which is where the majority of listed companies are most exposed.
Prime Minister Modi's economic reforms continue to impress us, but he is playing the long game, which is less exciting for the short-term speculator. Broadly, we are seeing a cyclical recovery led by the consumer following a period of retrenchment. India is far earlier in its economic cycle than most economies and is not burdened by the past excesses of the West. As the charts here demonstrate, structural growth potential is supported by demographics, low household credit penetration, economic reforms and catch-up productivity.
See more infographics at BNY Mellon's Market Eye