Introduction
We live in mesmerising times. Technological disruption, from self-driving electric cars on our roads to android robots in our homes, is set to revolutionise our lives. Meanwhile, the political landscape is disorientating, with policies announced in tweets, elections fought on Facebook, and objective facts often less prized than appeals to sentiment. In this challenging environment, we believe using perspective to block out the 'noise' that can distract investors is more important than ever. We discussed with academics, commentators and innovators how investors can navigate a fast-changing world.
Presentation
The slide pack used at the event.
Hanneke Smits

Chief executive officer
Hanneke is the CEO for Newton Investment Management, based in London. Hanneke previously served as a member of the Executive Committee at private equity firm Adams Street Partners from 2001 to 2014 and as Chief Investment Officer there from 2008 to 2014. Hanneke joined Adams Street in 1997 to successfully launch its presence in Europe and in Asia and to build out its global investment capabilities. In addition, she was previously an investment manager at Pantheon Ventures and has worked for Philips China Hong Kong Group.
Hanneke is a steering committee member of Level 20, a not-for-profit organisation she co-founded to inspire women to join and succeed in the private equity industry; she is also a trustee of Impetus-PEF, a venture philanthropy organisation. Originally from the Netherlands, she has a Bachelor of Business Administration from Nijenrode University and a Masters of Business Administration from the London Business School.
Brendan Mulhern

Global strategist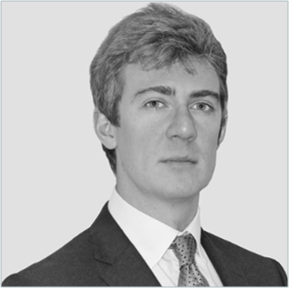 Brendan is a global strategist and a member of the Real Return team. He attends the global strategy group, and has responsibility for analysing trends in financial markets and helping to develop the long-term themes that form the base of Newton's investment framework.
Prior to joining Newton, Brendan was a member of the investment teams at AXA Investment Managers and Iveagh Ltd, managing multi-asset portfolios. Brendan holds a degree in international business economics and statistics and has completed the CFA* Program.
Emily Maitlis

BBC journalist
Emily Maitlis is one of the main BBC news presenters. Since 2006, she has presented Newsnight on BBC2, news bulletins on BBC1 and rolling news coverage on the BBC News channel. In June 2017, Emily was a member of the core presenting team on BBC1's flagship general election results programme, alongside David Dimbleby, reprising her role in previous BBC UK and US election specials. Emily has interviewed numerous figures from the world of politics, sports and the arts, including Bill Clinton, David Beckham, Kofi Annan, Hugh Grant, Michael Caine, Juliette Binoche, as well as the last four UK prime ministers.
Emily spent six years in Asia as a radio journalist in Hong Kong, then as a documentary maker reporting from Cambodia, China and the Philippines, and finally as a business correspondent for NBC Asia, covering the collapse of the 'tiger economies' in 1997.
Paul Brain

Investment leader, fixed income team
Paul is investment leader of the fixed income team. He joined Newton in 2004, and manages a range of global bond funds. He is also the lead manager of Newton's Global Dynamic Bond strategy. Paul is chairman of the bond/FX strategy group, and a member of the global strategy group and the investment committee.
Emma Mogford

Portfolio manager, UK and European equities
Emma is the lead portfolio manager on Newton Continental European fund and a number of UK funds. She was previously alternate manager on Newton's UK equity funds, and has significant experience of managing UK equity income portfolios. As part of the team process at Newton, Emma is responsible for providing thought leadership on UK and European equities to the wider investment team. She is co-chair of the 'Economics, geopolitics and demographics' themes group. Prior to joining Newton in 2013, Emma was a fund manager and a global analyst on the utilities and chemicals sector at Neptune Investment management. Emma studied Natural Sciences at Cambridge University and holds the CFA* (Chartered Financial Analyst) designation.
Brendan Mulhern

Global strategist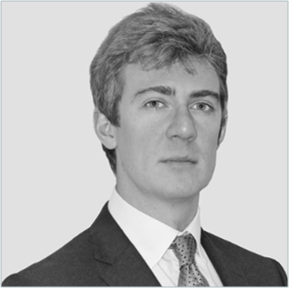 Brendan is a global strategist and a member of the Real Return team. He attends the global strategy group, and has responsibility for analysing trends in financial markets and helping to develop the long-term themes that form the base of Newton's investment framework.
Prior to joining Newton, Brendan was a member of the investment teams at AXA Investment Managers and Iveagh Ltd, managing multi-asset portfolios. Brendan holds a degree in international business economics and statistics and has completed the CFA* Program.
Naomi Waistell

Portfolio manager, emerging and Asian equity team
Naomi is a portfolio manager on the emerging and Asian equity team. She worked on the European and global equity teams, also as a portfolio manager, before assuming her current role in 2014. She is alternate manager on both the Newton Global Emerging Markets Fund and the Newton Emerging Income Fund, co-chairs one of Newton's thematic leadership groups and is a member of Newton's responsible investment committee.
Naomi joined Newton in 2010, prior to which she gained investment experience at the financial consultancy arm of the Capita Group and as an associate with Praefinium Partners Investment Management. She is a CFA* charterholder, and holds both BA (Hons) and MA degrees.
Daniel Susskind

Fellow in Economics, Balliol College, Oxford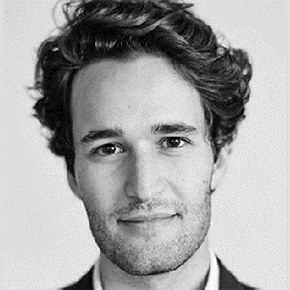 Daniel Susskind is a lecturer in economics at Balliol College, Oxford. Previously, he worked for the British government in the Prime Minister's Strategy Unit, in the Policy Unit in 10 Downing Street, and as a senior policy adviser at the Cabinet Office. He was a Kennedy Scholar at Harvard University. Daniel has also co-authored 'The Future of the Professions' with his father Professor Richard Susskind. The book explains how 'increasingly capable systems' – from telepresence to artificial intelligence – will bring fundamental change in the way that the expertise of specialists is made available in society. In an internet society, they argue, we will neither need nor want doctors, teachers, accountants, architects, the clergy, consultants, lawyers, and many others, to work as they did in the 20th century. Based on the authors' in-depth research of more than ten professions, and illustrated by numerous examples from each, this is the first book to assess and question the relevance of the professions in the 21st century.
Mathieu Poitrat Rachmaninoff

Global automotive analyst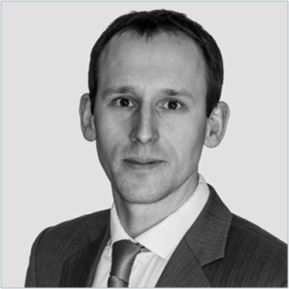 Mathieu is a global research analyst specialising in the automotive sector.
Prior to joining Newton, Mathieu was a project manager at Renault. He started his career in 2005, holding various positions as an engineer before being appointed project leader on the new Renault-Nissan platform, responsible for the development of all the cable harnesses.
Mathieu is a graduate of Supélec, Paris and Imperial College, London, with majors in electronics and fluid mechanics, and has an MBA degree from Cambridge University.
Victoria Barron

Responsible investment analyst
Victoria joined Newton in 2015 and is a responsible investment analyst within the responsible investment team. Victoria undertakes research and engagement on environmental, social and governance issues with global companies, as well as voting and reporting to clients. She sits on the 30% Club Investor Group and has previously sat on a number of investor-related advisory bodies including the UK Sustainable Investment and Finance Association Analyst Committee and the QCA Corporate Governance Expert Group.
Prior to joining Newton, Victoria worked for Hermes Equity Ownership Services as sector lead for utilities, and CCLA Investment Management as stewardship project manager. While at CCLA she also undertook a part-time, year-long secondment to the FTSE Group. She graduated from Manchester University with a BSc in International Management and has an Environmental Technology MSc from Imperial College. She speaks Brazilian Portuguese.
Caroline Keen

Portfolio manager, emerging and Asian equity team
Caroline is a portfolio manager in the emerging and Asian equity team. Caroline joined Newton in 2009, having begun her career at Blackrock within the global consultant relations group.
She is the lead manager of the Newton Oriental Fund and BNY Mellon Asian Equity Fund, as well as playing an integral role in the management of the Newton Asian Income Fund.
Emily Heaven

Global health-care analyst
Emily is an analyst specialising in the health-care sector. Prior to joining the research team, Emily was an assistant investment manager on the US equities desk.
Emily joined Newton in November 2010. She has passed all three levels of the Chartered Financial Analyst (CFA*) qualification.
Emily has a BA in Classics from Exeter College, Oxford.
Curt Custard

Chief investment officer
Curt joined Newton in 2017 to lead the firm's investment teams, including portfolio managers, research analysts and the trading function. He is responsible for all aspects of Newton's global investment processes, and is a member of the executive management committee.
Prior to joining Newton Curt was head of the Global Investment Solutions division of UBS Asset Management where he oversaw a 130+ person investment team in five locations. He has also held similar investment roles at Schroders and Allianz Global Investors.
Nick Clay

Portfolio manager, global equity team
Nick is co-lead of the Newton Global Equity Income strategy. He has been a member of the Global Equity Income team since 2012. He is a member of a number of investment groups, and chairs the equity income group.
From 2000 to 2012 Nick was the lead manager on a variety of global multi-asset strategies.
Prior to joining Newton in 2000, Nick acquired a range of experience as a UK equities manager at Morley Fund Management and as an analyst at Sun Alliance. Nick is an associate member of the UK Society of Investment Professionals.
Paul Flood

Portfolio manager, multi-asset team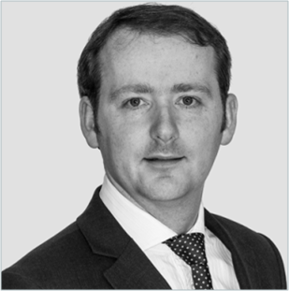 Paul is a portfolio manager and strategist at Newton. He is lead manager of the Multi-Asset Diversified Return Fund and Multi-Asset Income Fund, and provides leadership and analysis on asset allocation, derivatives and convertible bonds for the wider house. Paul also provides leadership on investments in alternative assets. He is a member of the asset class strategy group.
Paul joined Newton in 2006, prior to which he worked at Mellon Investment Funds Europe as a unit trust dealer. He is a CFA* charterholder and has completed the certificate in quantitative finance (CQF).
Suzanne Hutchins

Portfolio manager, Real Return team
Suzanne Hutchins rejoined Newton in 2010 as global investment manager and member of the Real Return team. Suzanne has lead management responsibility for the Global Real Return USD strategy.
She moved to Capital International in 2005 as investment specialist for global equity, income and absolute-return-based strategies. She had additional client facing responsibility for ESG (environmental, social and governance) issues.
Suzanne initially joined Newton in 1991 as a research analyst after completing a BA (Hons) at University College London. During her first 14 years with Newton, she worked closely with Stewart Newton before becoming lead manager on the UK and Intrepid team. She managed multi-asset and global equity mandates, as well as RPI+ based strategies, for institutional and retail clients.
Julian Lyne

Chief commercial officer
Julian is a member of Newton's executive management committee with responsibility for all aspects of global distribution, client relationship management and marketing. He joined Newton in 2014 to lead the global consultant relations and UK institutional business development team.
Prior to joining Newton, Julian was Head of Institutional Business at F&C. Throughout his career he has held various roles covering client and consultant relations across both DC and DB arrangements.
Jamie Bartlett

Author, journalist and researcher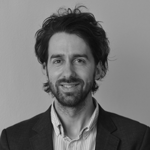 Jamie Bartlett is the author of The Dark Net, an examination of the hidden corners of the internet, its strange subcultures, and the protagonists that inhabit it – from trolls, Bitcoin miners, political extremists and members of the hacktivist group Anonymous, to pornographers, drug dealers, computer scientists and neo-Nazis. In researching his book, Jamie spent a substantial amount of time embedded with these characters, comparing their real life personas with their online avatars. The Dark Net offers a startling glimpse of human nature under the conditions of freedom and anonymity, and shines a light on an enigmatic and ever-changing world.
As Head of the Violence and Extremism Programme and the Centre for the Analysis of Social Media at the think-tank Demos, Jamie has researched and written extensively about radical political parties and movements across Europe. He also writes on technology for the Telegraph and for several other publications on how the internet is changing politics and society.
Jamie's next book, Radicals Chasing Utopia: Inside the Rogue Movements Trying to Change the World explores the individuals, groups and movements that reject the way we live today. In August 2017 Jamie presented the BBC 2 series Secrets of Silicon Valley.
* CFA and Chartered Financial Analyst are registered trademarks owned by CFA Institute.
Event organisers
Harriet Marsh
Marketing associate
Lavinia Dawkins
UK marketing manager