Current opportunities
Implementation/Dealing Analyst

We are currently recruiting for an Implementation/Dealing Analyst to join our team.
Apply for role
Marketing and communications specialist

We are currently recruiting for a Senior Marketing and Communications Specialist to join our team.
Apply for role
Vocational trainee programme

We are currently looking to recruit energetic and determined individuals through our Vocational Trainee Programme.
Apply for role

Portfolio Analyst

We are currently recruiting for a Portfolio Analyst to join our team.
Apply for role
Senior Product Manager

We are currently recruiting for a Senior Product Manager to join our team.
Apply for role
Database Engineer (Front Office)

We are currently recruiting for a Senior Database Engineer to join our team.
Apply for role
All current job opportunities with Newton are available on the BNY Mellon job portal.
Meet the team
Newton is a stimulating and rewarding place to work, which is reflected in the success we have had in retaining our investment personnel. To hear a bit more about how team members have developed their careers at Newton, please read the profiles below.
Naomi Waistell

Investment manager

Describe your career before you came to Newton
My educational background (in English Literature) is atypical for what might be expected from an investment manager. But in a way, being slightly atypical, is typically Newton! Since I joined Newton in 2010, I have been fortunate enough to work on a variety of the fund management desks. I started on the European Equities desk, before transferring to the Global Equities desk in 2012 where I specialised in the portfolio management of international (global ex US) equities. Since 2014 I have been working on the Emerging Markets desk which has been a very exciting transition.
Describe a typical day at Newton
No two days are the same, but an example might include attending the investment team morning meeting, focus groups with analysts on a topic such as metals and mining, preparing a pitch to a prospective client, placing trades and reading relevant material including analyst research notes and news flow to assess potential impact on portfolios.
What's your favourite thing about working at Newton?
Newton has an inclusive and supportive culture. Anyone who has anything to say will be listened to, regardless of age or experience. There is a strong sense of team collaboration and of nurturing talent, be it through qualifications and training seminars, or more holistically through daily interactions.
Stephen Rowntree

Global research analyst, health care
I am a global healthcare analyst within Newton's global research team. My role is to identify key long-term trends and the best stock ideas within the global healthcare sector. This is not as easy as it may sound! Deciding which companies have the potential to be sustainable winners and which to recommend to our portfolio managers requires a mix of fundamental sector knowledge and an understanding of the key issues driving financial valuation. It is this mix of skills that I find makes the analyst role so exciting. I spend much of my time meeting with the management of healthcare companies from around the world. My aim is to understand thoroughly their business and the markets in which they operate. I attend medical conferences regularly and talk with scientists and doctors about new areas of disease treatment.
I joined Newton in 2005, having spent the early part of my career working in the pharmaceutical industry. First-hand experience of an industry is not a requirement for an analyst role at Newton, but it can be helpful. Following an undergraduate science degree and PhD, my early career was spent working in pharmaceutical research and development. I later moved to more commercial roles within the industry, having completed an MBA. The real benefit of this industry knowledge is that it helps me to quickly decide what is important from what is not, amongst the vast amounts of information healthcare companies can generate.
Analysts play a fundamental role within our investment process. Using Newton's global investment themes to understand the drivers of change in each sector is one part of the role. Being able to communicate your views effectively to portfolio managers and the broader investment team is just as important to success as an analyst. On any one day I could be discussing my views with a group of Newton's portfolio managers, meeting with a company or writing up a note on the valuation of a specific opportunity; all my activities have the ultimate aim of making a positive contribution to Newton's investment performance.
Lars Middleton

Performance analyst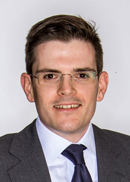 Describe your career before you came to Newton
Having studied at the University of Durham, I applied to Newton in 2007, joining the team responsible for fund analysis and performance measurement. I am now a senior member of the team, responsible for the analysis of Newton's real return strategy, working closely with the investment team.
Describe a typical day at Newton
I typically follow any news which may impact Fund performance and conduct analysis and investigation to help better able the team to manage the strategy. Interaction with the investment team is key, providing and feeding information into them and responding to requests from the wider business as a whole.
What's your favourite thing about working at Newton?
Responsibility can be gained at an early stage, if you show ability. Newton tends to be quite meritocratic in the way it develops its employees, so if you work hard it will be recognised and there is always the opportunity to broaden the scope of your role and advance your career internally.
Barry Smalls

Head of Investment Operations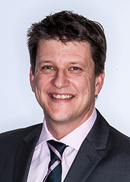 I left college at the age of 18 with a Business Studies qualification. From an early age I had held an interest in investment. I decided to apply for a job in in this industry. My options were limited as I lived in Norwich so I wrote to Norwich Union Investment Management (NUIM) and was lucky enough to be accepted as a dividend clerk. I spent almost 12 years at NUIM and held a number of different operational and client service roles. Having worked for NU for 12 years I felt that it was time to experience a different working environment and through an ex-colleague I was recommended to Newton, where I was given the opportunity to head up the transition team. That was in 2000, and I have been here ever since! I am now head of investment operations, with responsibility for a number of operational activities.
In my opinion Newton is a great place to work. What I quickly noticed when I joined was just how friendly and approachable everyone is, from the most junior administrator to the investment managers. Employees are encouraged to share their thoughts and ideas and people actually listen. And you are rewarded for hard work. It's a nice feeling when you look forward to going to work and I can honestly say that I do.
Life at Newton
Find out more about working at Newton from a recent recruit who swapped university rowing for a career in financial services:

Lottie Meggitt graduated in 2014 with a degree in Classics from Cambridge University where she also rowed in the 2013 and 2014 Lightweight Boat Races. Lottie has worked in Investment Communications at Newton since July 2014.